Hip Hop Mega Pandemic Oldskool Mix!
Freestyle old school mix has a list of
hip hop legends great and small through the years
that will bring back memories
of better times.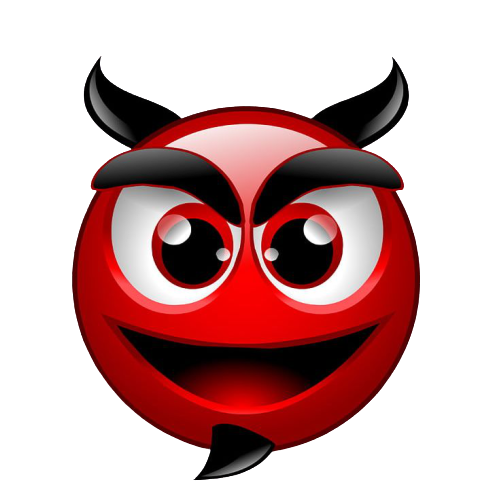 💖Click Here💖
Freestyle old school 80's mix!
Dj 21 - Run Dmc V Beastie Boys Mix
Dj 21- Return Of The Bass Mix
Old school Breakdance mix
Best Of Funk Party Mix - Dj 21
Dj 21 Old School Megamix
BACK TO THE OLDSCHOOL MIX 80's
Dj 21 - Electro x Freestyle x More Mix
ULTIMIX 55 - Free-Stylin (The Medley)
Dj 21 - Old School 80's Hip Hop Mix
Dj 21 - Miami Booty Mix II
Dj 21 - 80's Electro and Dance Mix
Dj 21 - Planet Rock x Play At Your Own Risk x When I Hear Music Mix
Funkadelic - (Not Just) Knee Deep (FULL VERSION) (Slayd5000)
Dj 21- Miami Booty Mix
The Best Of Old School Freestyle - (DJ Paul S)
Dj 21 Miami Bass Booty Mix
Dj 21- I ? Electro Party Mix
Dj 21 - Old School Electro Mix
SymphoBreaks (Awesome Energy) - Freestyle Megamix
Back to the Oldschool mix from the 80's (Breakdance music).wmv
Dj 21- Best Of Electro And Dance
Jam On It
80'S ELECTRO BREAKS
ao som do MIAMI bass batento forte
Run Dmc Megamix - Dj 21
EARLY 80s BREAKIN MIX
Friday Nights Of 80's FreeStyle - Mixed By: Milton Alvear (Dj Mk-One)
80'sBest oldschool mega mix music - (BreakDance Music) - Graffiti Blackbook.wmv
Miami Bass Super Neurotic By Eduardo DJ Dudu
S.O.S BAND "Just Be Good To Me" GDW Ultimate Vocal Re-Edit
Classic Acid / House Mix 1988 to 1990 - Part 1
80's Old School Party Mix 2015 (Freestyle, Dance, Electro, Bass)
Remember Mixes (Mix Edit Cut 83' - 89') Old's School, Electro, Break
The Power (Jungle Fever Mix)
FREESTYLE / OldSchool Freestyle Mix
Dj 21 Megamix pt 6
OLD SCHOOL CHICAGO HOUSE SUPERMIX !!!
Dj 21 Old School Booty Mix Pt I
Snap - The Power Ultra Version
Dj 21 - Old School Breakdance Video Mix
Bad Boy Bill - Classics Vol. 2 - Old School Chicago House Music Trax Wbmx Wgci Wcrx
Dj 21 Old School Hip Hop n Electro Mix Pt 1
Eric B & Rakim - Make Em' Clap To This
''FRIENDS'' - WHODINI (**remix )
80's Classic Hip Hop Mini Mix Vol 1 (DJ MYSTEREE)
Dj 21 Megamix pt 5
Dj 21 Old School Booty Mix Pt II
80's Electro Hip Hop - Live Mixtape 45min. (no edit) - DJ Sugar E.
80's Electro Hip Hop - Live Mixtape 45min. (no edit) - DJ Sugar E.
DJ Marcelo B - Miami Bass Mix Vol. 01
DJ Marcelo B - Miami Bass Mix Vol. 01
BREAKDANCE MIX MEGAMIX 2 - BREAKMASTAJAM
Break Dance - Classic Mix (The Casset 80's)
Break Dance - Electro Mix (TheCasset 80's)
RAP DE LOS 90 MIX (RAP HOUSE)
Oldschool Megamix (miami bass) from back to the 80's (breakdance Music) dj wizard
Renegades
The Big EZ Old Skool Electro Megamix
Old School Megamix 2 By EvilSandman
Soul Sonic Force - Planet Rock - Ghetto Remix
Don't Stop The Rock
Rapper's Delight (Long Version)
Kurtis Blow-The Breaks
Stevie B Freestyle Mix 80
PLAY AT YOUR OWN RISK. PLANET PATROL DJTWIST
Urban Dance Legends: Boogaloo Shrimp *Extended Version*
ELECTRO OLDSKOOL MIX - BREAKMASTAJAM
Beat Street Roxy Battle
M.A.R.R.S. - Pump Up The Volume (Extended Pump Up Mix)
Now & Forever (Ballad Version)
BEST SCRATCH DJ EVER!
Planet Patrol - Rock At Your Own Risk (1982)
Billie Jean Vs Yeah! (Michael Jackson & Usher Mash-Up)
M.C. A.D.E. - Bass Mechanic (12" Single Mix)
Radio Activity Rapp (Let's Jam) - MC Fosty & Lovin' C
RoyalCash - Radio Activity
Dj ''S'' - 10 Minutes Of Disco & Funk
Doug E Fresh & Slick Rick-The Show
Newcleus - Jam On Revenge (The Wikki-Wikki Song) (1983)
SHANNON - Give me tonight (Long 12'' Version Videoclip)
♫ DJ K ♫ Old School R&B ♫ May 2014
Planet Rock Medley - Ultimix
Planet Rock Medley - Ultimix
Scratch Party - Oldschool mix from the 80's poppin music
DJ McCoY Remake Old School Hip Hop
"The Breaks" Routine + Classic 80s/90s Hip-Hop Set by DJ Nonay (Female DJ)
Jody Watley - Don't you want Me (PGM remix)
DJ Mark N 7" Throwdown Vol.1 (Breakbeats)
Cameron Paul's - Late Great '88 Power Mix - Mixx-It
Give It All You Got (504 Booty Breaks Mix)
Run-D.M.C. - Jam Master Jay Intro - 9/25/1984 - Capitol Theatre (Official)
Connie - Funky Little Beat
Official Johnny O Fantasy Girl Video
freestyle- The Party Has Just Begun
Gap Band - Burn Rubber On Me • TopPop
DJ Lady Style - Tupac Tribute 2017
Lookout Weekend
Hashim - Al Naafiysh (The Soul)
The Egyptian Lover - Egypt, Egypt
RUN-DMC - King Of Rock (Official Video)
DJ Nuvo - Strictly Old School (80's Miami Bass & Freestyle Mix)
Old School Electro Funk Mix by Caff
Set mixado Miami Bass x Freestyle by Little J
Rick Astley Megamix KDJ
Miami Bass & Freestyle Mix 2
DJ K - 90's Classics - Old School Mix - 10-06-2012
DJ K Old School R&B n HipHop Mix - December 2012
You Dropped A Bomb On Me (Original 12" Mix)
Set It Off (Vocal)
? DJ K ? Old R&B / HipHop ? November 2014
DJ McCoY Afterwork MixDown
OLD SCHOOL FREESTYLE FLASHBACKS VOL 6 DJ DESTINY YouTube
Electro - Break Dance Mix (The Casset 80's)
Company B.--Fascinated (Club Version) (Videoclip S-L 1986) HD
LL Cool J - I'm Bad (Official Video)
90s House Music mix vol. 1
KRS-One - Step Into A World (Rapture's Delight)
Lil Suzy - Take Me in Your Arms
LISETTE MELENDEZ - TOGETHER FOREVER [www.ilove80.com.br]
I Can't Wait
The Real (((DJ McCoY)))
Cameron Paul's Classic Old School Medley PT 3 - Mixx It
When I Hear Music (Original 12") - Debbie Deb
DJ McCoY Mixing Michael Jackson on a DJM 800
150 RnB & Hip Hop Classics in 15 minutes!!
Dj 21 Old School Hip Hop n Electro Mix Pt 3
The Safety Dance (Club Mix)
Cameron Paul - In The Mix 86' - Mixx-It
back to the Oldschool mix 2
In-dex - Now You're Gonne
Soul II Soul - Back To Life (Official Video)
Captain Rock - The Return of Captain Rock
MIKO MISSION - How old are you (Long 12'' Version Video Clip)
Bangkok / One Night In Bangkok
Slick Rick - Children's Story (Official Video)
Ladies GetDown Cypher @5th Popper's Picnic (Finals)
Cameron Paul Power Mix 87 Part One
DJ Jazzy Jeff & The Fresh Prince - Summertime
It's Tricky
Cynthia & Johnny O Dream Boy Dream Girl
Dj Antron - Earthquake (Dub)
Sabrina Salerno - Boys (PGM remix)
Nasty Girl
FONDA RAE - TUCH ME ( 1986 DISCO )
Nu Shooz - Point Of No Return (Official Music Video)
Mfsb Love Is The Message
Mix Yazoo - Situation (Remix 1982) Animotion - Obsession (Dance Remix 1984)
Laid Back - White Horse (Extended Mix) 1983
Paul Revere
Cameron Paul 106 KMEL Powermix 1988 #03
Bananarama - Cruel Summer (Longer UltraTraxx Mix)
RADIORAMA - Aliens (Long 12'' Version Video Clip)
Endless Night
Show Me (The Nest Mix)
CAMERON PAUL 1989 POWERMIX PART 1
DJ McCoY Old School R & B MiX Part 1
Lisa Lisa & Cult Jam, Full Force - I Wonder If I Take You Home (Official Music Video)
Public Enemy - Fight The Power (Instrumental) (Ultra Rare!)
S.O.S. Band - Take Your Time (Do It Right).....ETC....ETC!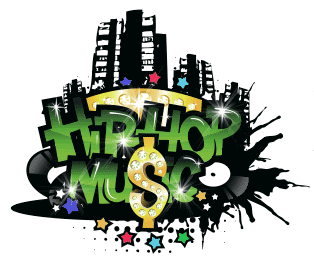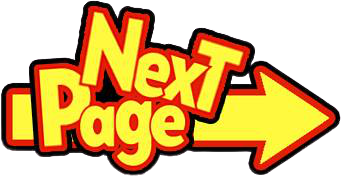 END