Little Boss Says It Best
"Click On Me Boo!"
For Players Wth Big Screens!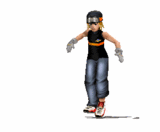 Ironically, in a genre historically associated with sexism, with its biggest star Drake routinely disguising misogynist lyrics by way of sad-sack cellphone love songs, it took 23 year-old Chance the Rapper representing a generation socially ridiculed for their disrespectful and self-righteous tendencies to profess the most refreshing line in recent Hip Hop memory: Man my daughter couldn't have a better mother/if she ever find another he better love her/Man I swear my life is perfectly one of the best recorded.

This proclamation, so contrary to the established sentiment among rappers to treat women like sex objects, is notable not just for what it says but for how it's said. Chance exudes such palpable optimism that it would take a special kind of cynicism to remain unconvinced of his genuineness. This optimism rooted in his unabashed spiritualit is the foundation of Chance's music. There's no denying that the seeds were planted on "All We Got."
Best New Workout Music
Motivation Playlist 2018!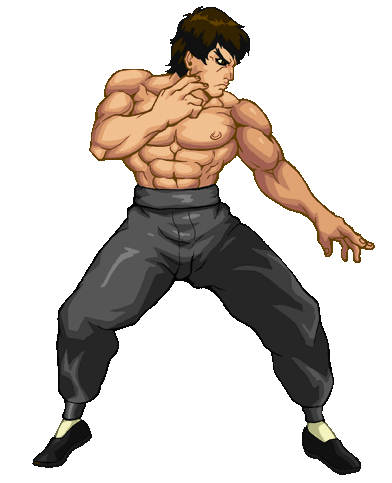 Click Here
NinjaCoder58 Network
7.7 billion people
Our Network Is The World.
Join Us For The Best Hip Hop!
Best Hip hop Music - Wikipedia
Definition
Seen By Over 12 Million Viewers And Growing!
http://addurl.nu
Download Many Music
Tracks Here For FREE!
Best Hip Hop Beats
and Movie Soundtracks
Best Quotes!
Hip-hop has done so much for racial relations, and I don't think it's given the proper credit. It has changed America immensely. I'm going to make a very bold statement: Hip-hop has done more than any leader, politician, or anyone to improve race relations.
- Best Of Jay-Z
Personally, I just think rap music is the best thing out there, period. If you look at my deck in my car radio, you're always going to find a hip-hop tape; that's all I buy, that's all I live, that's all I listen to, that's all I love.
- Best Of Eminem
Hip-hop is the streets. Hip-hop is a couple of elements that it comes from back in the days... that feel of music with urgency that speaks to you. It speaks to your livelihood and it's not compromised. It's blunt. It's raw, straight off the street - from the beat to the voice to the words.
- Best Of Nas
When I first met Big, we were both at a 'Bad Boy' family photo shoot. I was kind of familiar with the name Biggie Smalls, but I really wasn't that much into hip-hop at the time, so I really didn't know that was him. He said he didn't even know I was an artist on 'Bad Boy.
- Best Of Faith Evans